Illustrators all over the world have been creating amazing work with AxoTools. You can see a sampling of them in the new AxoTools Gallery. Many thanks to all who contributed. One of the entries is shown below.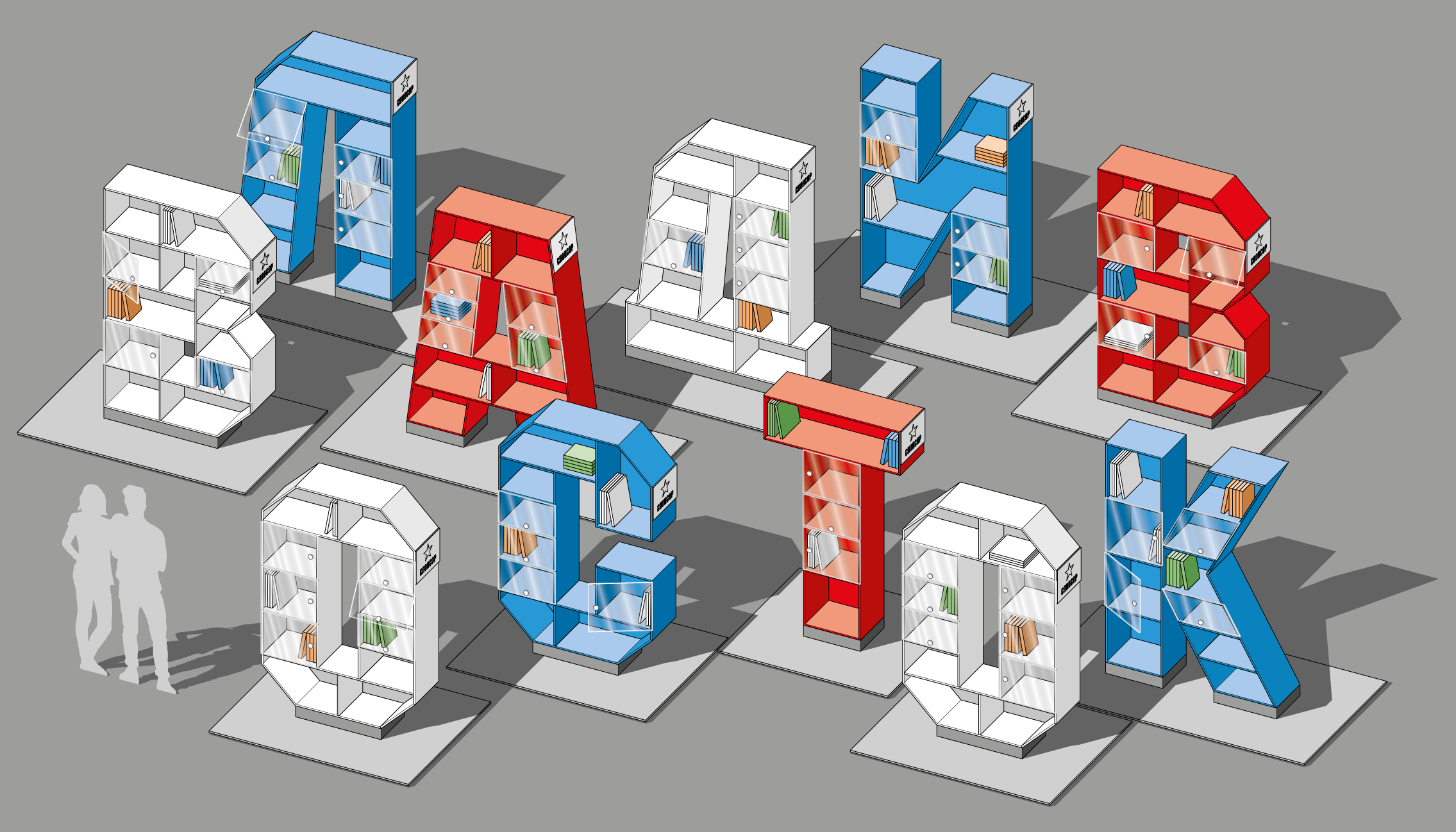 Library book shelf modules, Vladivostok, Russia
These bookshelves in the form of Cyrillic letters were designed by Egor Chistyakov. He started with the shelf front surface as a compound path, then extruded with multiple line weights and shaded color. Shadows and other details were added.
AxoTools Gallery