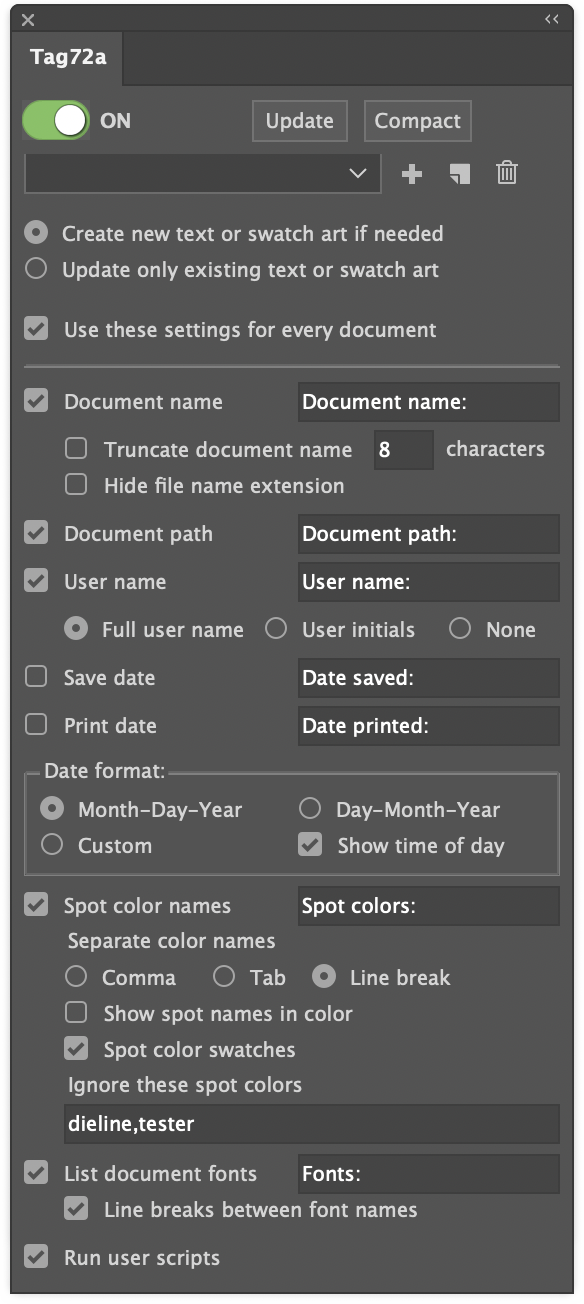 Tag72a automates the process of reporting information about your files by automatically creating and updating text objects that remain part of the file itself. Each of these properties have options allowing you to customize it to best serve the needs of your workflow.
Each time a document is saved or printed, the selected items will be automatically created or updated.
Reported properties of the document include:
User name
Document name
Document file path
Date saved
Date printed
Spot colors used
Fonts used
You can download and try Tag72a for free from the Worker72a product page. For detailed information, please see the Tag72a online documentation.
This is the same Tag72a plugin you've known from Worker72a, updated for Windows and Apple M1. Evaluate with 500 free trial uses.