Art done with AxoTools
More submissions are needed. Please contact us if you have an illustration or two to share!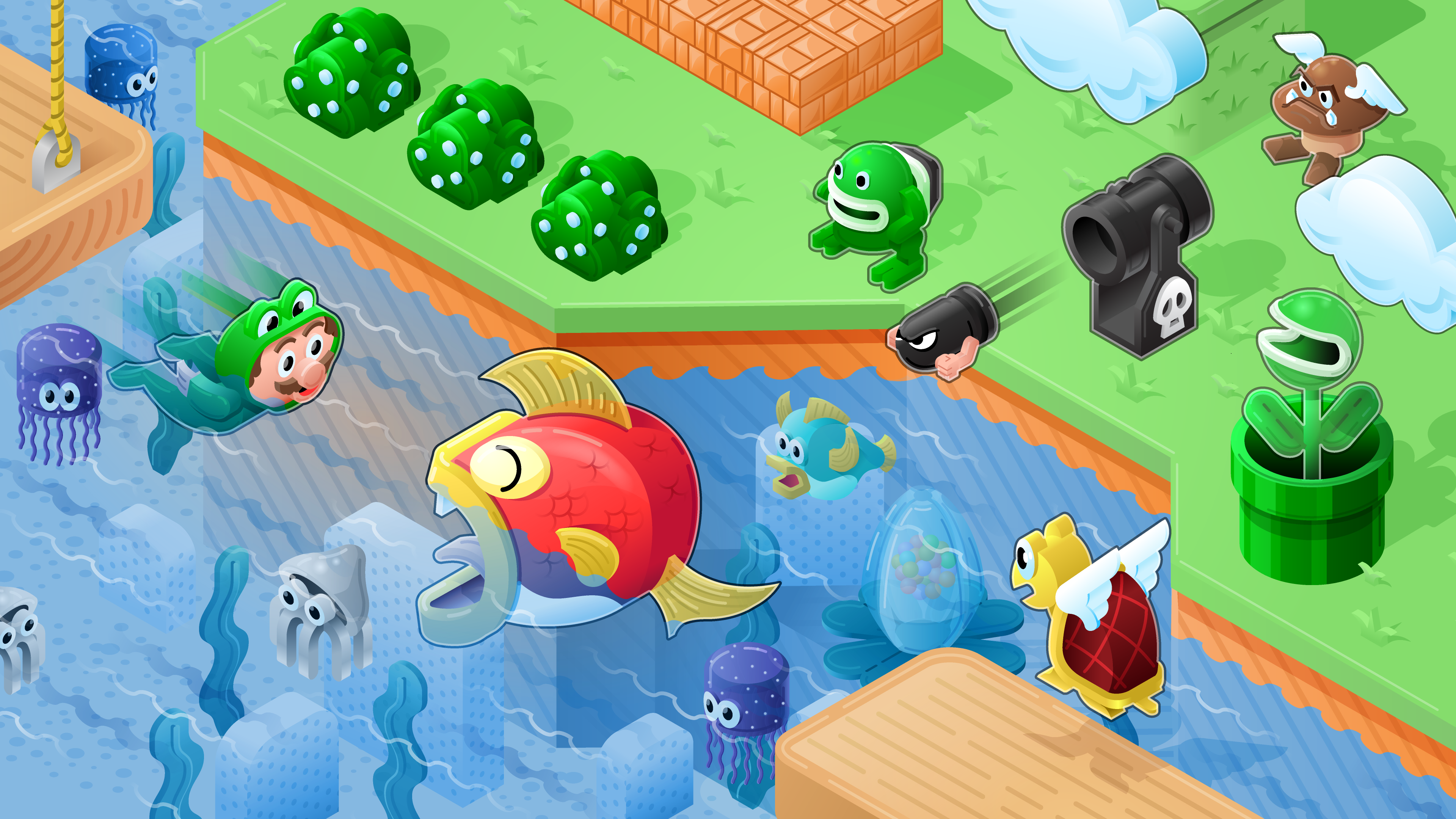 Isometric Water World
This colorful, playful scene was drawn by ADH. It's quite a striking contrast from mechanical exploded views typically associated with AxoTools.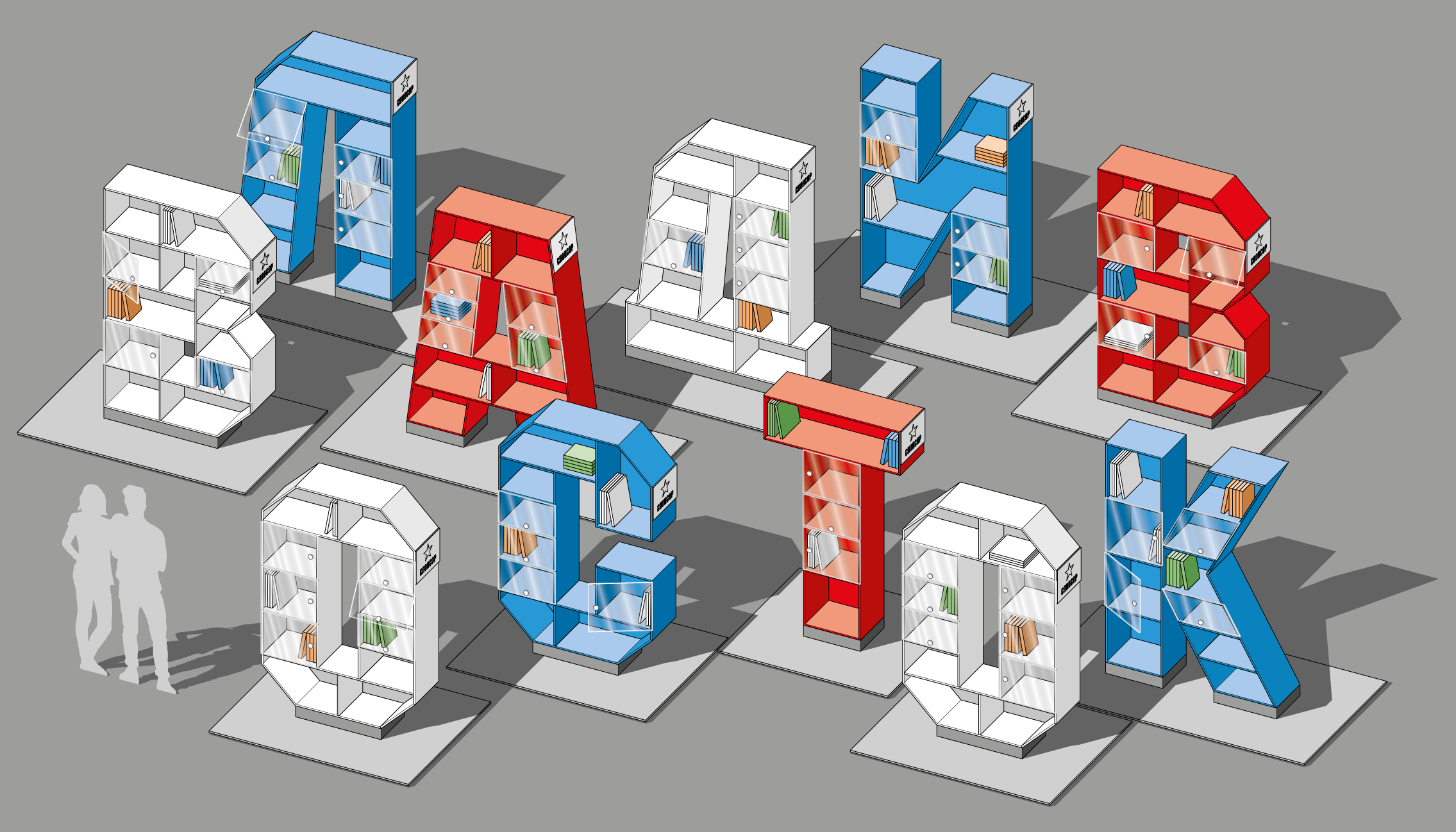 Library book shelf modules, Vladivostok, Russia
These bookshelves in the form of Cyrillic letters were designed by Egor Chistyakov. He started with the shelf front surface as a compound path, then extruded with multiple line weights and shaded color. Shadows and other details were added.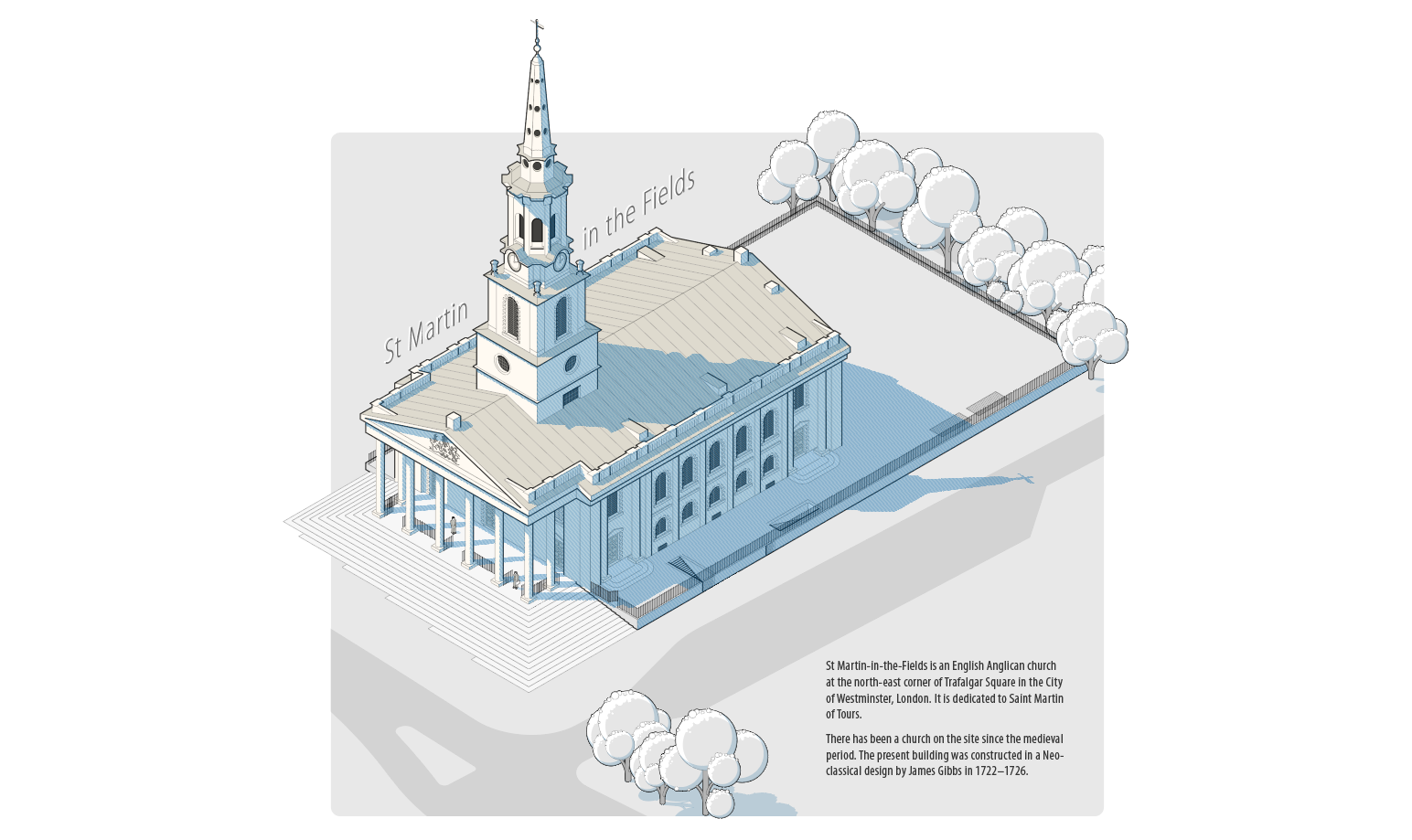 St. Martin-in-the-Fields
This illustration of St. Martin-in-the-Fields church in Westminster, London, England, was done by Oleg Krasnov (Adobe Behance https://be.net/krasnovpro). In addition to various extruded and projected surfaces, Oleg added a bluish shadow for additional realism.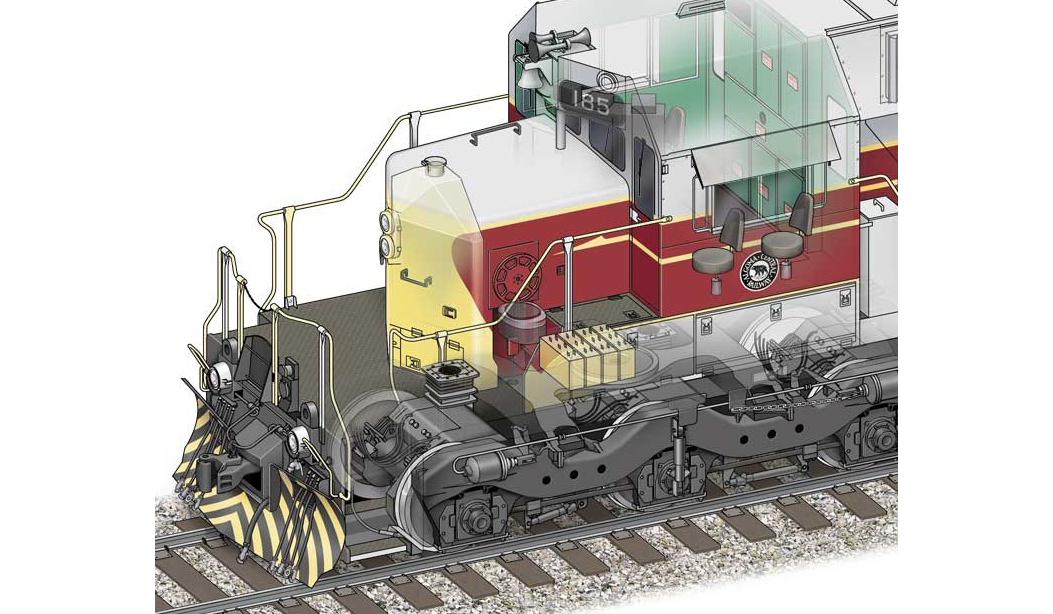 Algoma Central SD40-2 Locomotive
This detail of a cutaway was first drawn in Adobe Illustrator as flat orthographic views, then projected to axonometric with AxoTools. The line art was then exported to Photoshop, preserving layers, where additional shading and transparency effects were added. It was published in the September 1997 issue of Trains magazine. Art by Rick Johnson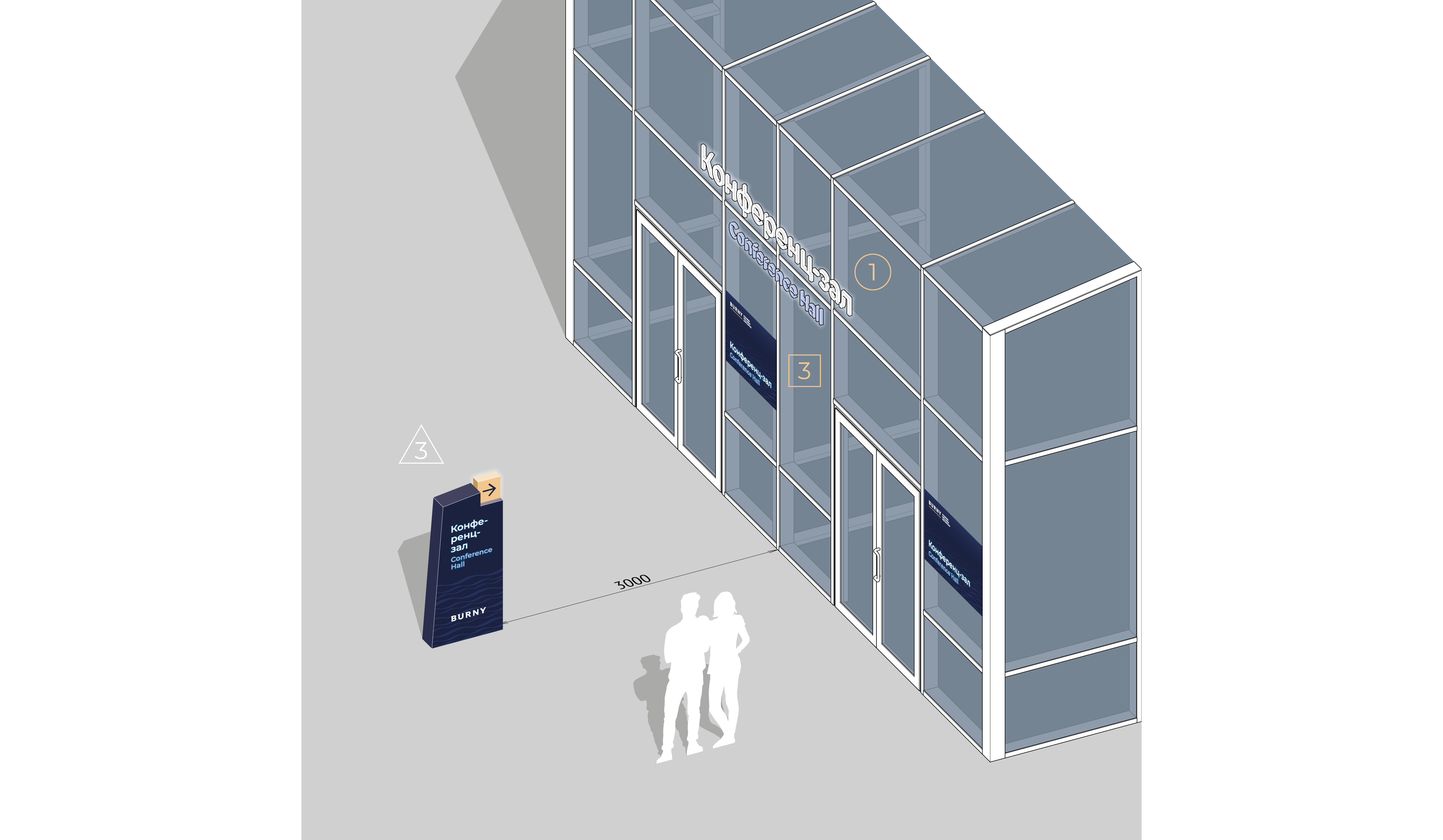 Entry to Burny Conference Hall, Vladivostok, Russia
Egor Chistyakov used a combination of projecting and extruding functions to create this art with multiple line weights. He added panels with transparency to indicate tinted glass.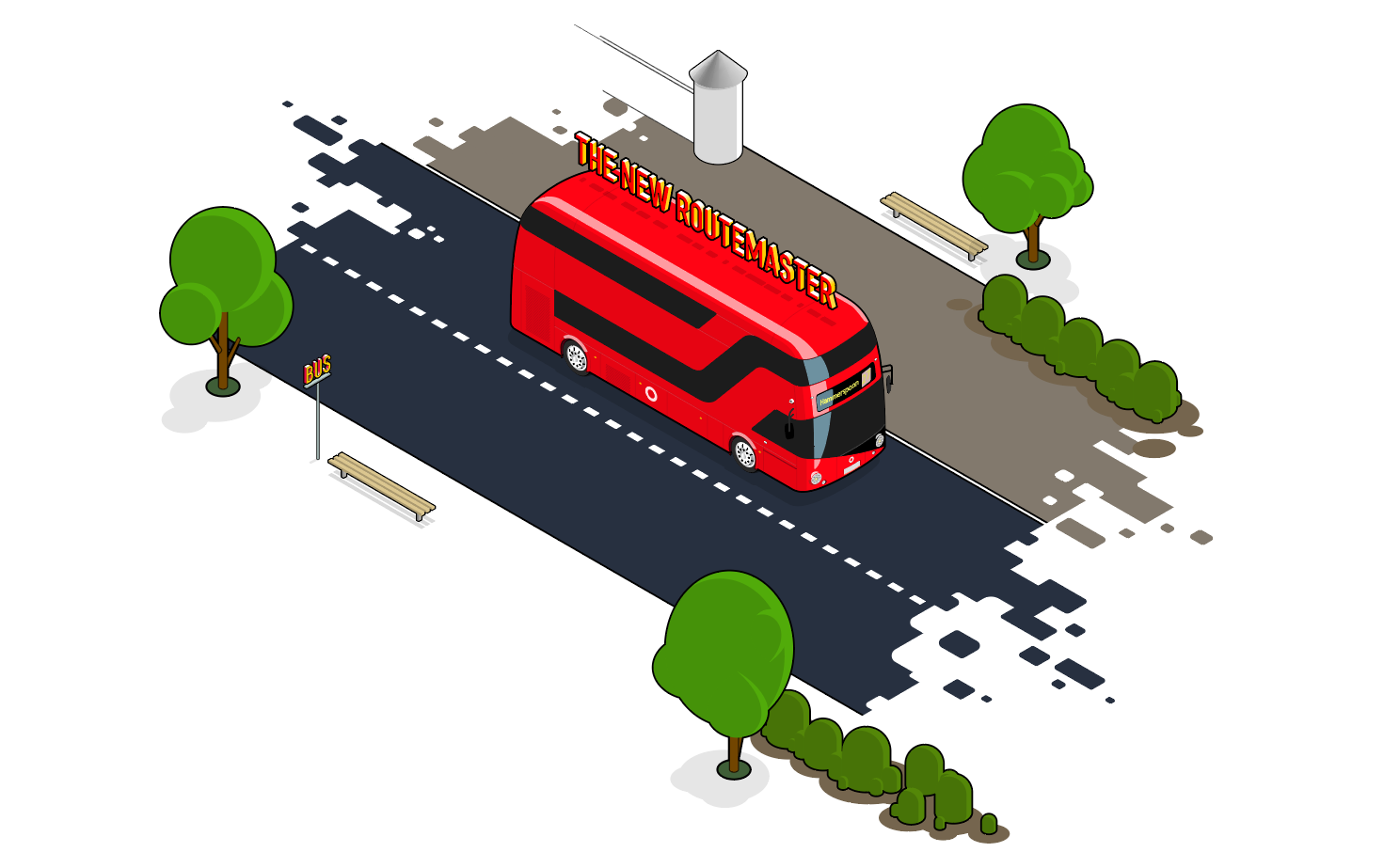 Routemaster Bus
This bus was drawn by Oleg Krasnov (Adobe Behance https://be.net/krasnovpro). He began by projecting the front and side views, then guestimating the compound curves and adding the highlight along the top and front edges.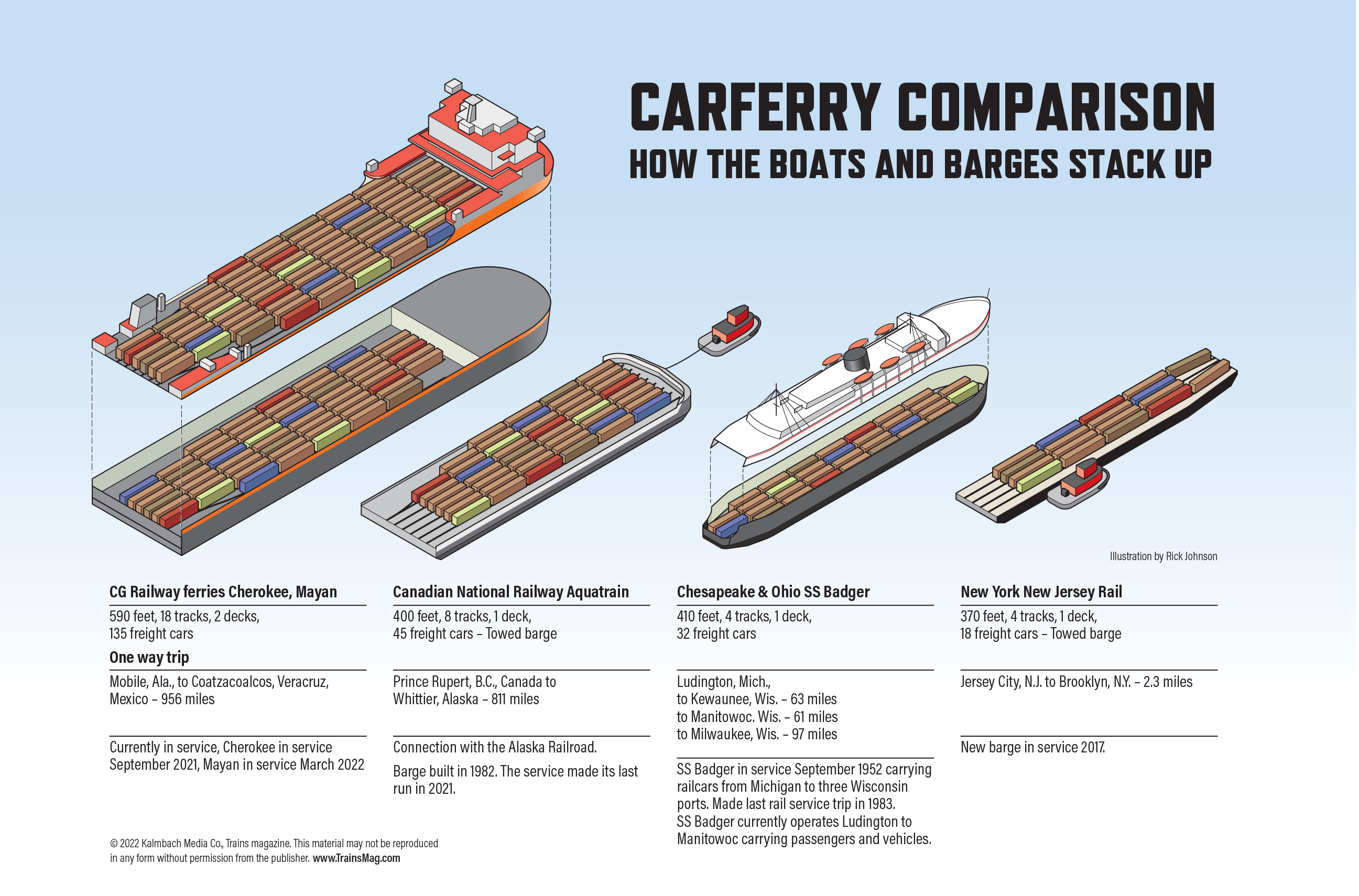 Carferry Comparison
Infographic for Trains magazine by Rick Johnson. Drawn to a scale of 1:2000, it compares the size of several railroad car ferries.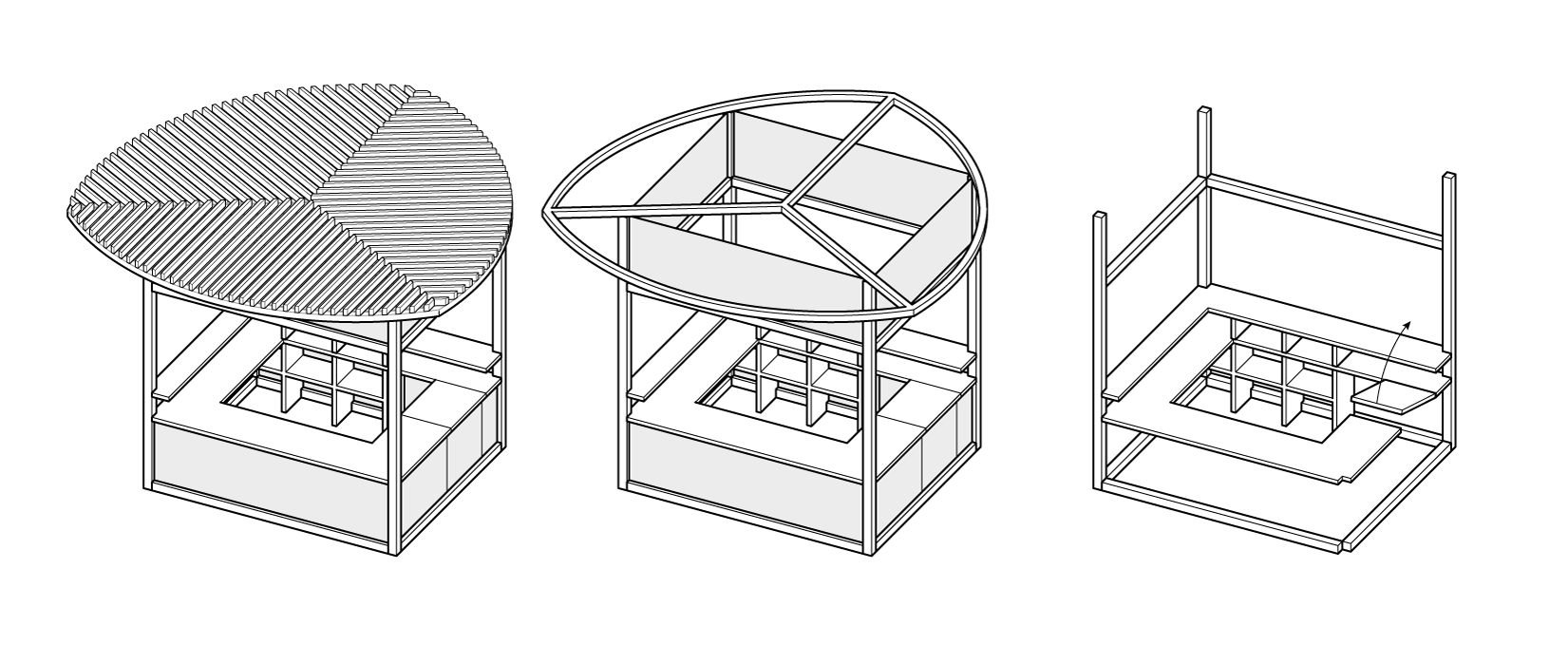 coffee stand (World Economic Forum Pavilion)
Egor Chistyakov drew this coffee stand using a dimetric projection. Most of the pieces were extruded, with multiple stroke weights applied. He divided the table top into upper and lower "clam shells" so it could wrap around the corner columns.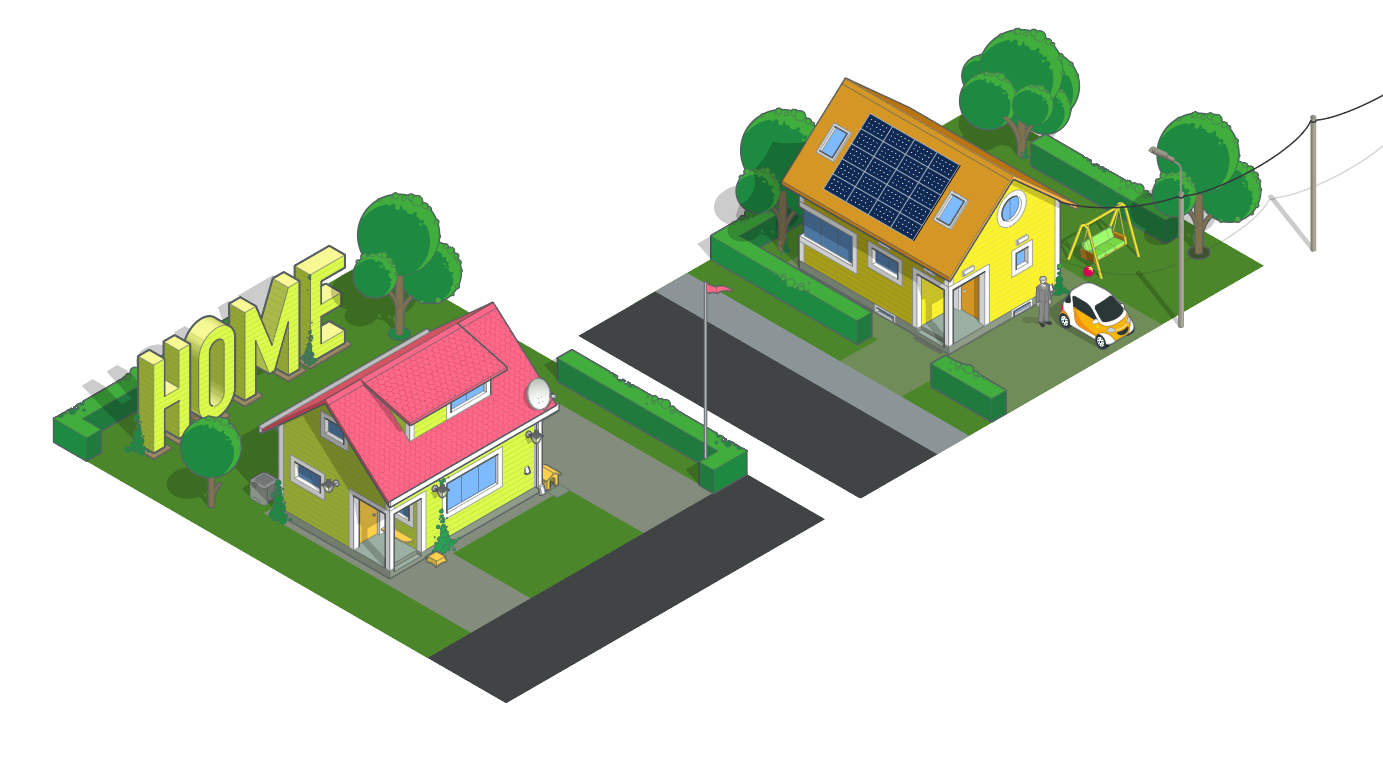 Home neighborhood
Oleg Krasnov (Adobe Behance https://be.net/krasnovpro) did this isometric test project using AxoTools projection and extrude functions. Note the roof tiles and solar panels that were projected using the Auxiliary Projection panel. Gotta love that Smart Car!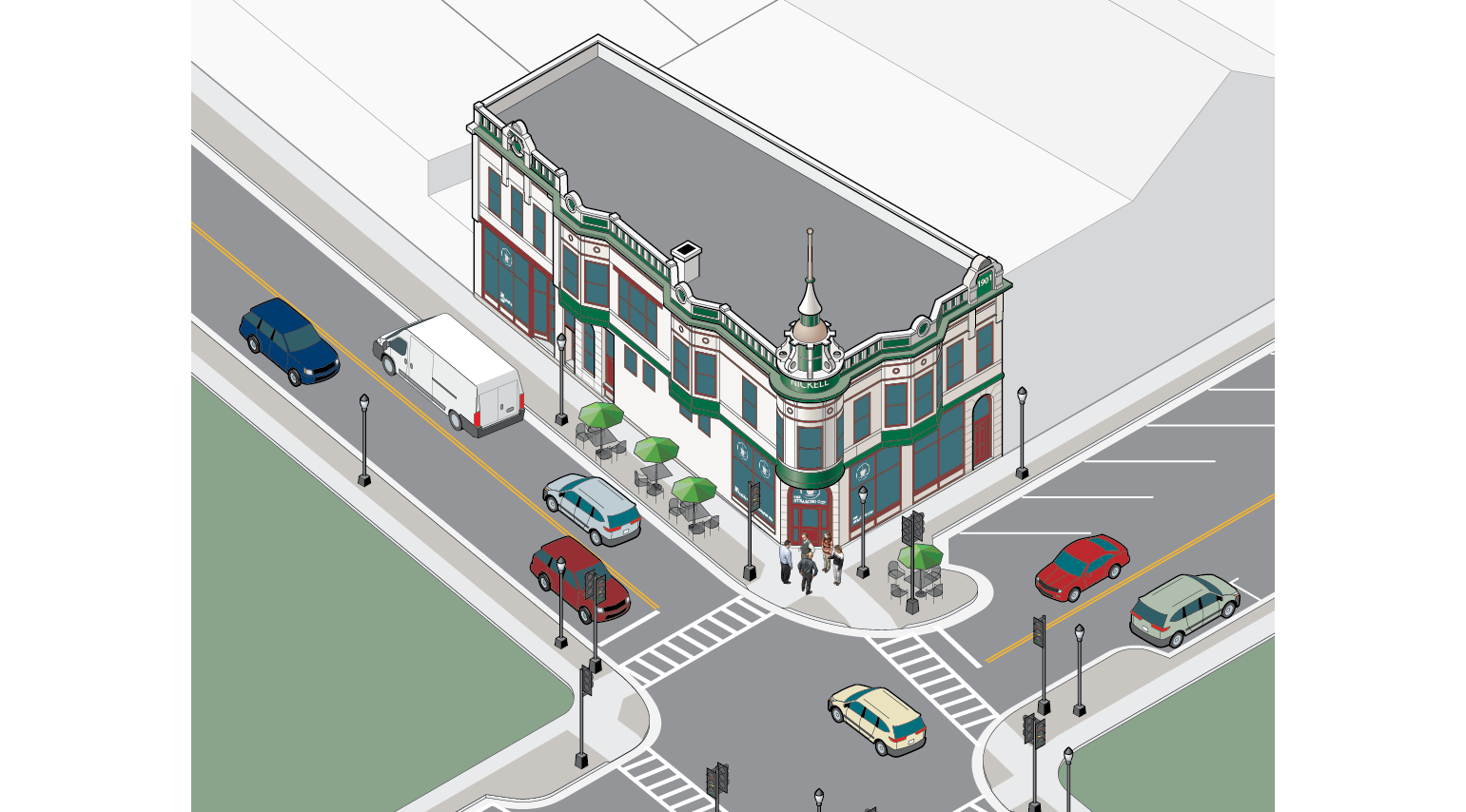 This illustration of the Steaming Cup Cafe in Waukesha, Wisconsin, was drawn for for the "Off the Grid" video to demonstrate AxoTools' methods of addressing planes that varied from the left, right, and top planes. Drawn by Rick Johnson.
Grand Central Madison
This phantom view of the Long Island Railroad's underground Grand Central Madison commuter rail terminal in Manhattan, NY, was traced from orthographic engineering drawings, then projected and extruded. It is arranged in 20 layers using transparency to show the concourse level, mezzanine level, and platforms for the rail lines in tunnels 140 ft. (43m) below street level. Drawn by Rick Johnson for Trains magazine, ©2015 Kalmbach Publishing Co.