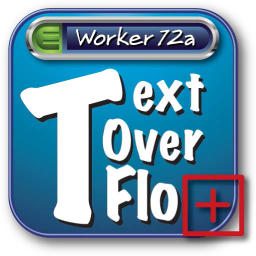 The second Worker72a plugin is now available here. When Text Overflow Alert is installed, it automatically scans all  documents when opened for text frames or text paths with overflowed text, and selects it for you to inspect and edit as needed. You can read more about it on its product page or follow upcoming Worker 72a plugins on the Worker72a download page.
The plugin is on sale through August 2022, with prices as low as $3.00 for an individual license.
Look for more Worker72a plugins in the near future.