Worker72a is now part of the Graffix family of Adobe Illustrator plugins
Doug Habben has been writing Adobe Illustrator plugins for a couple of decades, and in 2006 began offering them to the public under the banner of Worker72a. Doug and I have been in touch for many years, trading tips as fellow part-time plugin developers. After several years of retirement from his day job, Doug decided to retire from his own business, as well, and contacted me about handling and maintaining his plugins going forward. We obviously reached an agreement and for the first time, Worker72a plugins will be available for Windows, and also run natively on the new Apple M1 processors.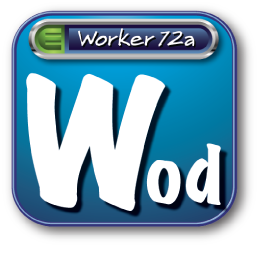 The first of Doug's plugins to migrate over is White Overprint Detector. When installed, it automatically scans all opened documents for text or path art with white overprinting strokes or fills, and selects it for you to inspect and edit as needed. You can read more about it on its product page or follow upcoming Worker 72a plugins on the Worker72a download page.
The plugin is on sale through August 2022, with prices as low as $3.00 for an individual license.
Best wishes to Doug in his "other" retirement!