Description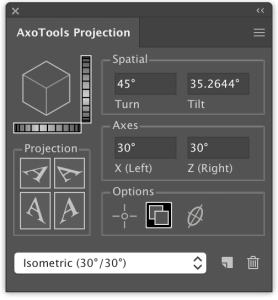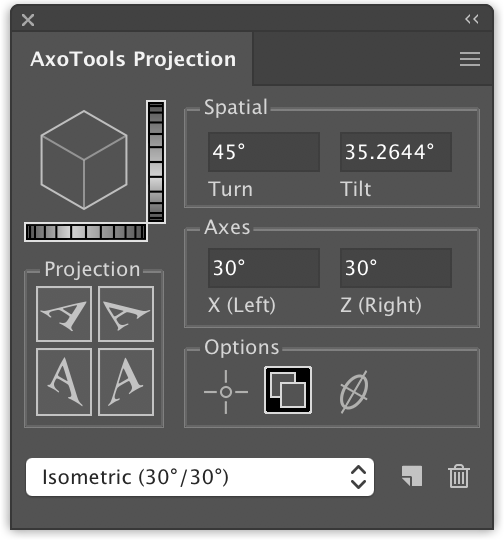 AxoTools provides the tools for technical illustrators to define an axonometric view (isometric, dimetric, or trimetric) and project flat orthographic art to the left, right, or top planes of that view. Define common reference points in each view so that projected art appears in place in the axonometric view. This saves much time and guesswork when doing drawings where objects aren't rectangular and don't conveniently meet at the corners. When a reference point is moved in one view, its counterparts in other views are automatically adjusted as well so that the spatial relationship between the views is preserved.
How does "Project in place" work?
The plugin includes five tools:
Axo Tool defines and moves reference points also moves selected art or individual anchor points constrained to the nearest axis.
Axo Rotate tool allows you to rotate an object within the axonometric plane it's in. The tool displays a protractor for that plane, and allows you to press Shift to constrain the rotation to increments of 15 degrees.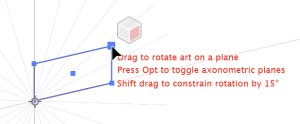 Axo Scale tool can scale an object along the X, Y, or Z axis.
Axo Draw tool draws lines constrained to the current axes, automatically concatenating them as you go. Menu items add the following functions:
Project or unproject views with keyboard shortcuts.
Navigate between each view with keyboard shortcuts.
Paste cube or cylinder clipart into your illustration, oriented to the current axonometric view.
Axo Rectangle tool allows you to draw a rectangle on any of the axonometric planes without first projecting it. Click to define a rectangle numerically, and optionally give it a depth to extrude it to a box.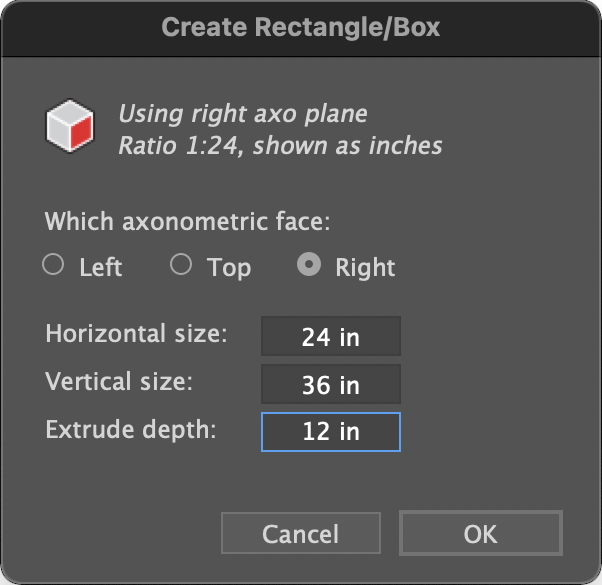 Axo Ellipse tool allows you to draw an ellipse on any of the axonometric planes without first projecting it. Click to define an ellipse numerically, and optionally give it a depth to extrude it to a cylinder.
Axo Arc tool draws arcs projected to the axonometric planes at any radius, any extent, any angle. Click to define the arc numerically. This feature is FREE, no license required to use the Axo Arc tool.
Axo Extrude tool extrudes paths into3D-like shapes along an axonometric axis: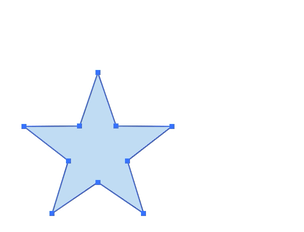 Simply drag a selected path along one of the axes to add the extruded sides. Press Option or Alt while dragging to also project the art to the corresponding axonometric face. Press Alt/Option while dragging to also project orthographic art to your axonometric plane before extruding for a quick one-swipe operation.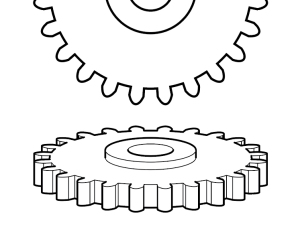 When drawing complex shapes like gears, let the Extrude tool do the tedious work of adding connecting lines and applying detail and outline stroke widths. AxoTools' Extrude can also fill your art with white or other color, allowing you to rearrange pieces without manually removing lines from objects behind it.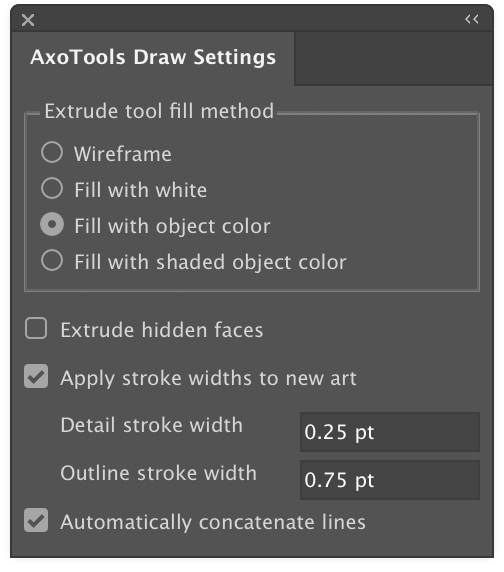 When creating extruded art, choose how you want the art filled:
Wireframe (no fill)
Fill with white
Fill with object color (retain the fill color of the original art)
Fill with shaded object color (lighter on the top face, darker on the right)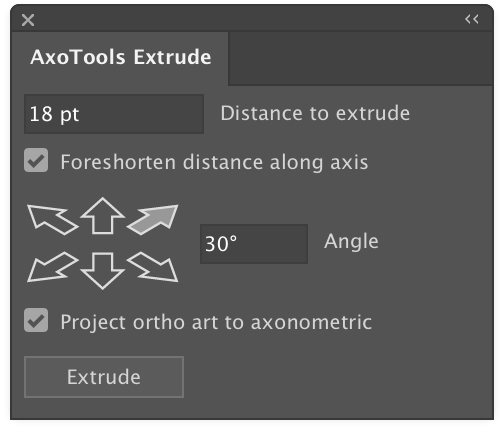 Extrude numerically if you'd prefer.
Enter a distance in points, mm, cm, or inches
Select whether to foreshorten the distance relative to the axis it's on
Enter an angle or click an arrow to choose an axis and direction to extrude
Choose whether to project the art to the axonometric face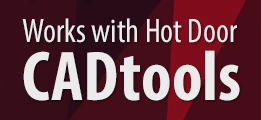 AxoTools can share axonometric projections and document scales with Hot Door's CADtools plugin.
The Axo Line tool, Axo Move tool, and primitive shapes are a free update to the former Isometric Line tool plugin, and continue to work for FREE, regardless of whether the plugin is activated.
Requires Adobe Illustrator CS6 through 2021 for Mac or Windows. Notarized for macOS with Illustrator 2019 or higher. 500 free trial uses, no fixed trial period. $30 (volume licenses also available)
AxoTools
This plugin filter for Adobe Illustrator assists in projecting orthographic art to an axonometric plane, and also assists in positioning it in your axonometric view.
This plugin is included in the Productivity Pack bundle. Requires Adobe Illustrator  CS6-CC for either Mac or Windows.