July 1, 2023 at 7:21 am
#6884
MNivesse
Participant
Hi Rick,
Thank you for your reply.
Yes, I really like CADTools. I probably use 5% of the tool because I divert the use of a CAD tool to an illustrator tool for my work.
My problem with this plugin is that bug: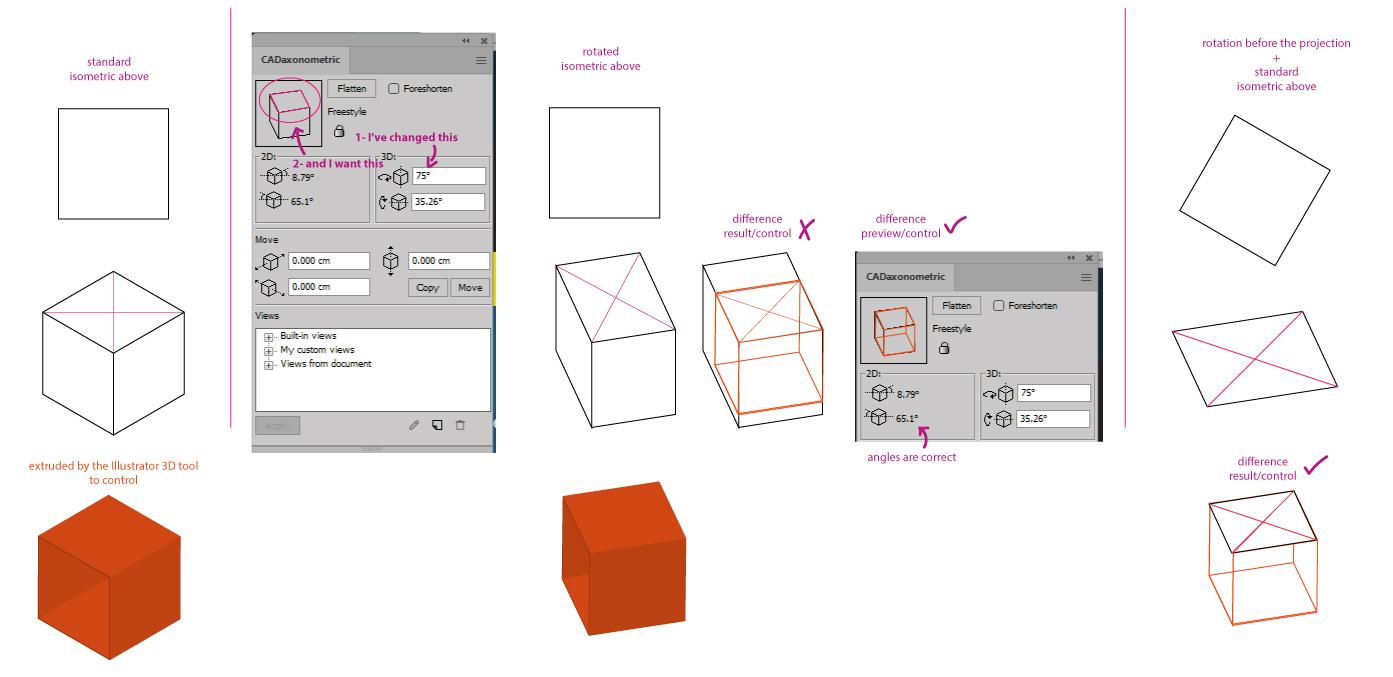 An object in a rotated isometry. It doesn't work! (and that's crazy because it's work in the preview but not in the project) I had strange objects in some artwork and couldn't figure out why until I discovered this bug.
It's more obvious with a circle:

And if you try, the trimetric or other axonometric preset, it's not correct too…
Anyway, you don't seem to have the same problem using the same core. So, good job 😉
Regarding cubes and cylinders, yes I can type an extrusion distance but… It's good for an engineer or a technical illustrator, not for me who works by feeling. CADTools click and drag tools are really amazing for this.
But I'm quite intrigued by your processes in your video. I need to try. The auto shadow, wow, looks really powerful.
Ok you "draw your 3D house in less than 40sec" but… you have to draw it in three 2D views first 😉
Regards,